News HUB And Velas Army Messenger Launch
Announcement 1:
ATTENTION! We have news for you. Literally tons of it!
We are excited to announce the inclusion of our new powerful News Aggregator. Never miss information again.
Articles can be found HERE
We are constantly updating sources so we can bring to you articles as soon as they are published. Top sources like Coin Telegraph and Coin journal. We have also implemented various Velas Ecosystem projects Medium posts. No need to hunt around different sites for information. They can all be found here at Velas.Army
Additionally, members can join the discussion and comment on each article and share to socials. (Add your referral code and get rewarded for your efforts)
Announcement 2:
Introducing VelasArmy TG News Feed Now you can catch up with all the ecosystem announcements on 1 Telegram channel! No more is it necessary to search and catch up on multiple announcement channels, you can subscribe to ours. This little guy will automatically forward announcements as they happen.
He can also be found lurking around  HERE
Subscribe today and 'pin' the channel to keep up to date with all things Velas – We will also be publishing regular relevant and important articles to the channel from our articles section too – Get involved and join the conversation!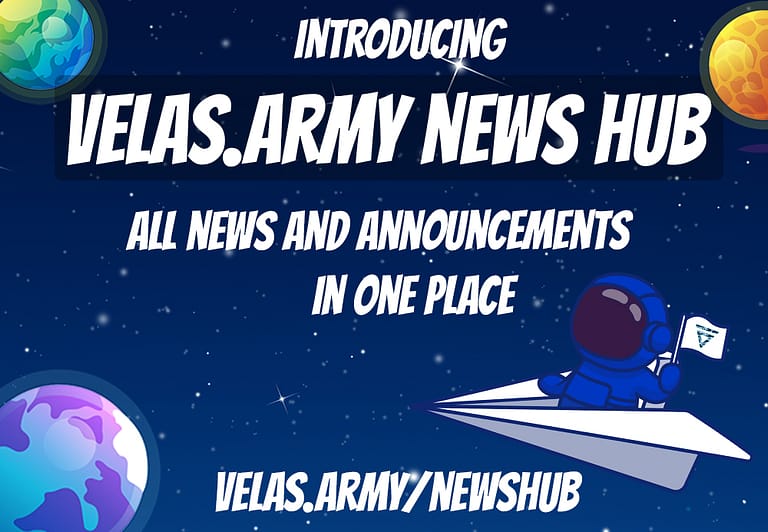 Hey, like this? Why not share it with a buddy?