Keep Your Assets Safe – Avoid Scams
For all the benefits and freedom it brings, managing your own crypto assets comes with its own responsibilities.
Welcome to my article on "How to stay safe in crypto." I hope you find something valuable here. Either way I hope you can share with people who will. Remember to use your referral code when sharing to be in for the chances to earn great rewards.
The way I see it is that threats can be broken down into 3 main categories:
These can be further broken down into multiple subcategories.
Hackers
This is a tough one. Ultimately we will never be safe from hacking attempts. When we stake on platforms we are relying on their security. Due to the majority of us being keen crypto enthusiasts, but not developers, we then rely on official audits from reputable auditors such as Certik or RugDoc.
With crypto – Never keep all your eggs in one basket
When storing funds on platforms – Ensure it has had, and passed an audit from a reputable source (some carry out multiple audits).
It is not just the platforms in which we store our assets that are susceptible to hackers, but also our own devices which hold our wallets. It is very important to not store any digital copy or image of our wallet seed phrase. I know how easy this is done, it's easier to snap a picture with your mobile phone and confirm the phrase at set up by reading off of the image.
The trouble is, this image exists digitally. It could be uploaded and stored on your iCloud or synced to other cloud services.
You would only need to fall victim once, your commonly used password could fall into the wrong hands and they will have access to your funds. This should always be written down with old fashioned ink and kept off of any devices.
Great, so this protects us from hackers being able to import our wallets and access our funds. But what stops a hacker from obtaining access to our devices remotely, logging into our Metamask with a common password and then transferring the funds to one of their own wallets?
This is why there are hardware wallets! I cannot describe how much more safe I feel knowing that I have to plug in my little device to my laptop, input a passcode, and manually verify my transaction before it will go through. Hackers would need physical access to this device. I cannot recommend it enough. I personally use a Ledger Nano X, it works flawlessly with Velas and I plan to do an in depth guide on setup and use.
We will be releasing our own hardware wallet guide, until then you can check out this guide.
For all the benefits and freedom it brings, managing your own crypto assets comes with its own responsibilities.
Scammers
The first thing to learn about scammers is… they are everywhere! Please, please, please remember this. Every interaction you do, please check and double check and do be sceptical. Individuals and groups of individuals worldwide want your money.
Why are there so many scammers?
Crypto transactions are irreversible
It is widely accepted that crypto transactions are as close as it gets to being anonymous and untraceable
They know that the scene is populated by a lot of newcomers and easy targets.
Types of scams
Projects set up with the sole intention to steal your funds
They exist. On the crypto scene there are a lot of false accusations and rumours that go around about certain projects. Of course this means you should proceed with caution, but it is not necessarily true. The key thing is to do your own research (DYOR.) You may have heard of projects being called "Rug Pulls." This is where projects encourage you to invest but eventually dump all their coins and abandon the project, leaving you with a worthless asset.
Anyone can create a token on a blockchain, they just need the concept and deploy the smart contract, create some hype and they are away. What we need to be able to do as investors is decipher the true motives and potential for the project to succeed. It is not an easy task. One thing we can do is to look at audits. It is known, although not that common, that there have been projects that allow you to buy, but don't allow you to sell. On the charts this looks like an incredible investment.
Another thing we can look at is endorsements or partnerships between other established projects, incubators or blockchains. We would need to put our trust into the due diligence by these 3rd party organisations. An example would be the Velas and Bluezilla partnership. Do we trust that Velas would allow Bluezilla to be an official strategic partner if there were any questions over motives or bad reputation. Would Bluezilla incubate a scam project? The answer I would assume that comes to you is "No." A project that comes from nowhere, has no record or registered company behind it, will need to do more to prove to me they are not a scam.
Customer support / Admin scam
They can be convincing. It happened to me when I had asked on twitter on the official Trust Wallet account, a simple question. I was targeted by a 'Trust Wallet Tech Support' account, asking about my issue and offering to resolve it for me.
Never ask for support publicly, on twitter or in Telegram, always follow official channels and ensure you are communicating with official members of the team.
Never visit links from an untrusted source or connect your wallet to any website you are unsure of, never give out any personal information
Never download files – These could contain a virus or keylogger.
Most Admins or official representatives will not message you first. Double check usernames.
Whitelisting IDO, Presale scam
Around the time of a new token launches you may be added to a group of a similar name with tons of followers, offering pre-sale of tokens via an external website.
Always follow official announcement channels.
Check the dates for IDO. Only participate on official launchpads for your own security. Projects will guide you where you can enter and which pads they will be launching IDO from. Stick to those.
Phishing Scams
Avoid emails from exchanges which ask you to follow a link to an external website (Possibly with a very similar name.)
Never send pictures of ID or selfies to anyone claiming to be from an exchange or KYC service.
Bookmark official websites, don't rely on or follow links!
Giveaway Scams
Everyone loves free stuff! If something is too good to be true, It probably is.
Never give away any coins for something in return to receive something else.
Don't part with funds to enter any competitions.
Yourself
I hate to say it, but it's true. Complacency could leave you at a severe loss. Ultimately you are responsible for the safety of your investments. It's a minefield out there. Here are some tips to avoid loss of coins.
Do write down your seed phrase (and store elsewhere if you are worried of physical theft or burglary).
Do always consider doing a smaller transaction of $1 before sending a large sum to another wallet to ensure everything is in order.
Never give out personal information, passwords or seed phrases.
Never discuss the value of your portfolio (scammers are watching).
Do invest in a hardware wallet.
Change your Telegram privacy settings to block being approached by scammers and added to groups.
DYOR – Do your own research, never listen to the crowd, look for things I spoke of above like audits.
Diversify your assets, don't put all your investment in one place.
Use bridges (carefully). Always make sure the token address matches the correct network you are trying to use. Tokens can be lost forever (burned) otherwise.
Don't trust anybody.
Overall, be safe, and I wish you all the best in your trades and investments and future. If anyone feels they have some information I should add, please do get in touch!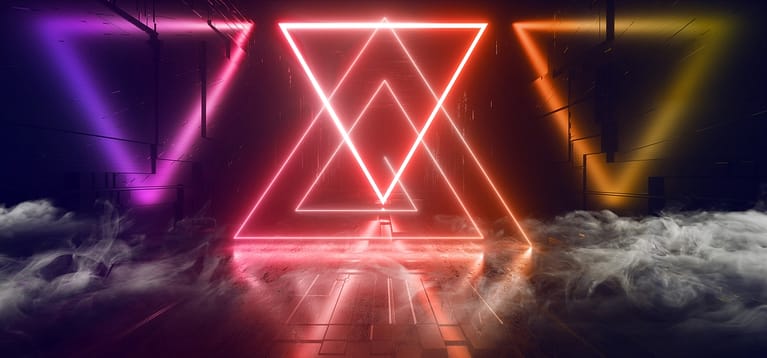 Hey, like this? Why not share it with a buddy?